Bio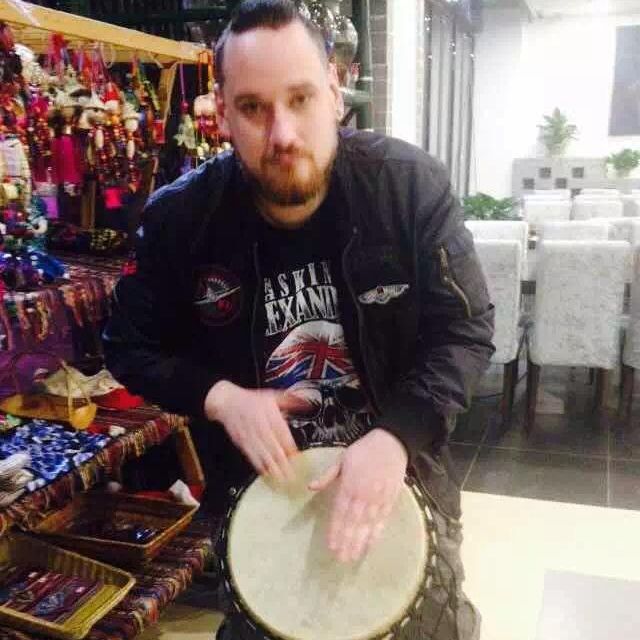 From Penny lane...
...to the great wall!
Hi there! I'm Chris Barry. 
I'm an award winning singer/songwriter and multi-instrumentalist, originally from Liverpool England. I currently live in Northern China with my wife, daughter and our dog. 
Grass Mud Horse is a Celtic Punk Band I formed whilst living in China. Me and some of my mates used to get together weekly to drink beer, eat bbq and play the punk and folk music that I'd been writing about our lives in China. One thing led to another and we became an actual band. 
Anyway here's a little about me...As a wee one I lived on the world famous Penny Lane in Liverpool. As a teenager I moved to Canada where I discovered punk and heavy metal music. 
For a decade I wrote recorded, and toured with Canadian indie-rockers The Strange, we put out one album in 2010 which won best indie-rock at the Toronto Independent music awards 2010. 
We played all over Canada and the UK, including such amazing venues as the Horseshoe Tavern in Toronto, the Cavern club in Liverpool and whistle binkies in Edinburgh during the fringe festival. 
After the Strange I moved to China where I learnt to speak Mandarin with some proficiency and I met my wife Melissa. We have a dog called Hai Dao, and a young daughter called Saoirse (Which means freedom in Irish Gaelic). 
Over the years I have learned to play quite a few instruments such as guitar, mandolin, tin whistle, piano, drums and I also sing (badly). 

My family emigrated to Liverpool at the turn of the 20th century from Limerick in Ireland.  Irish culture has always been important to my family.  My Grandfather studied Irish history at the University of Liverpool, so naturally I fell in love with the music too.  
At this time I'm currently writing and recording many songs for Grass Mud Horse and I'm studying for a songwriting degree from Falmouth University online. 

Please check out the songs and videos we upload here regularly. 

Thanks so much

Chris Barry